Venue Spotlight: Charles Riverboat Company
Charles Riverboat Company is the only business to offer cruises that explore Boston and Cambridge skylines. This family-run company specializes in curating intimate gatherings like a quintessential New England Weddings. Charles Riverboat Co. focuses on hosting groups of 45 people during times of COVID-19, making their chartered boats an ideal Boston venue. With help from their passionate coordinators and Boston catering team you will secure smooth sailing for your next Boston event.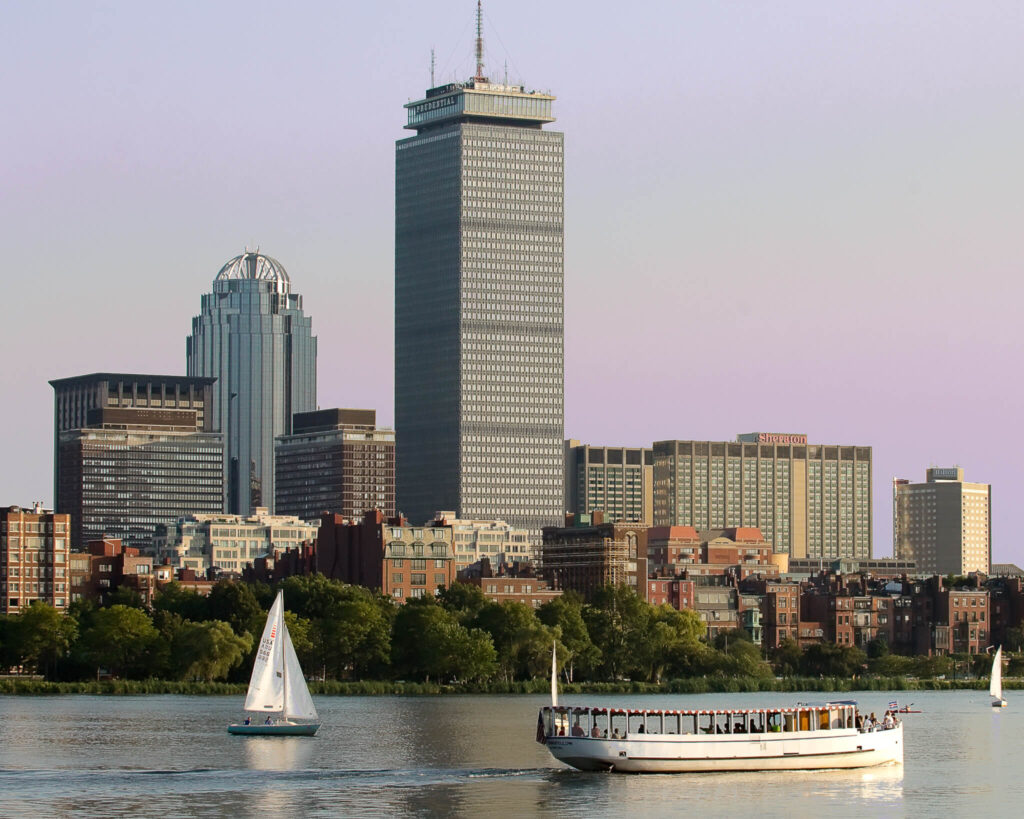 Set the Scene
Let us paint you a picture…
Imagine coasting the Charles River sipping your favorite cocktail, drifting by stunning views of the Boston skyline. The sun begins to set as friends and family are making lasting memories in the background. Not a worry about what's on the menu because Johnny Burke Catering has provided a gourmet spread of dishes that were all hand selected to be perfect for this one-of-a-kind moment. When social distancing is a must, Charles Riverboat Company. offers the ideal location for smaller-scale Boston events. This unique Boston venue provides an intimate setting for you and your guests.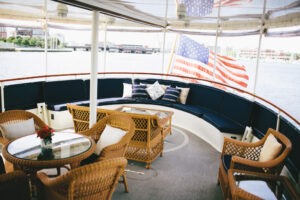 Meet the Fleet
Celebrate any special events aboard one of these five vessels.
Henry Longfellow: 65' classic riverboat, ideal for a traditional New England Clambake Dinner or an elegant Sunset Cocktail Cruise [ holds 10-60 guests ]
Charles 1: 75' classic riverboat, , ideal for a traditional New England Clambake Dinner or an elegant Sunset Cocktail Cruise [ holds 10-75 ]
Lexington: 75' authentic two level paddle wheel boat, two levels give ample room for cocktails on the open air upper deck and a sit down dinner [ holds 35-145 guests ]
Valiant: 97′ yacht, setting for a wedding, cocktail reception, or elegant meal, [ holds 10-120 guests ]
Carousel:  49' Eastbay Express, available for private charters. [ holds up to 6 guests ]
Come sail away with Charles Riverboat Company and excite your taste buds with classic New England flavors from Johnny Burke Catering.